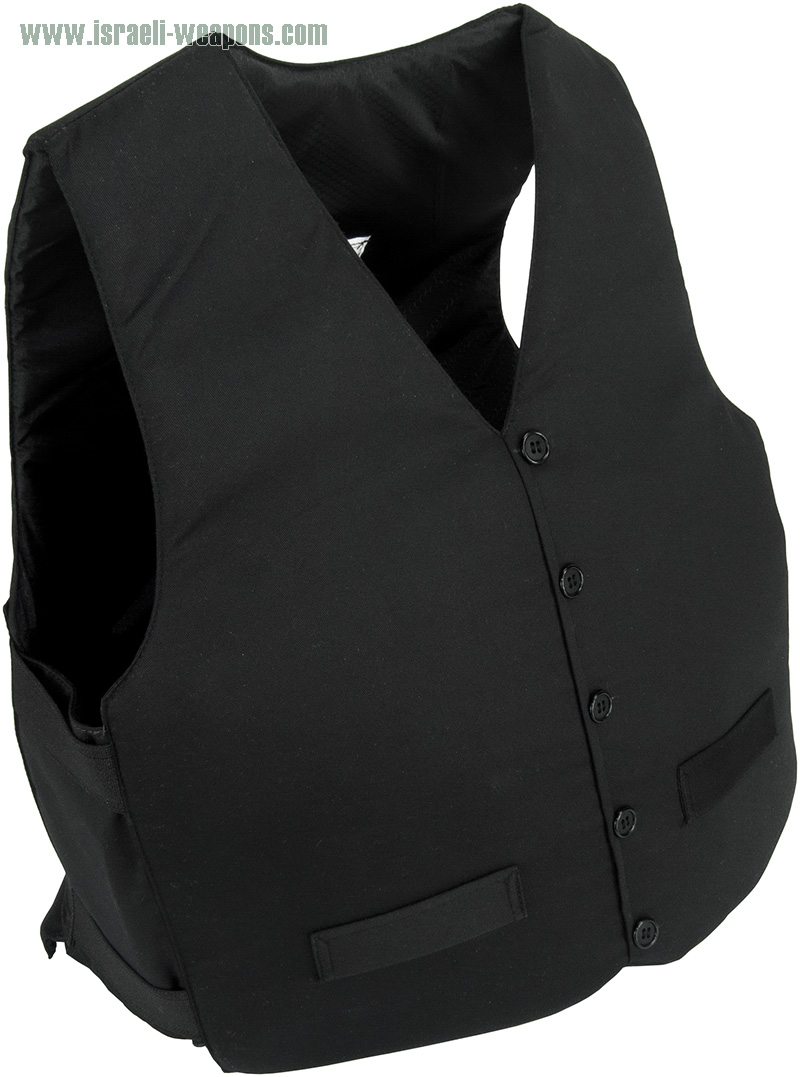 Every spy and undercover agent needs one of these sharp waistcoats for protection, and when you need to use it indoors or outdoors, this bulletproof waistcoat can be used as it is or under additional clothes. Alone or with other clothes this product allows you to be protected with style. This stylish vest is a unique design for a bulletproof protective vest and can be worn with a suit for cold weather. This professional design allows this product to be worn to high society events.
When you need ballistic protection with style, this product comes to mind as it's a high-end tailored vest. Made to compliment several suit styles, the undercover waistcoat is a great addition to the professional wardrobe of a high-class bodyguard, or anyone else who needs protection.
For style and protection, this waistcoat with bulletproof protection, all in one great design by the Israeli Weapons Division. You never know when you may need to add a little protection to your wardrobe, and important officials as well as civilians can benefit greatly from a vest that offers to protect so well while having such a unique concealed design. The NIJ 3A rating of this vest is an NIJ IIIA, and provides maximum coverage with style.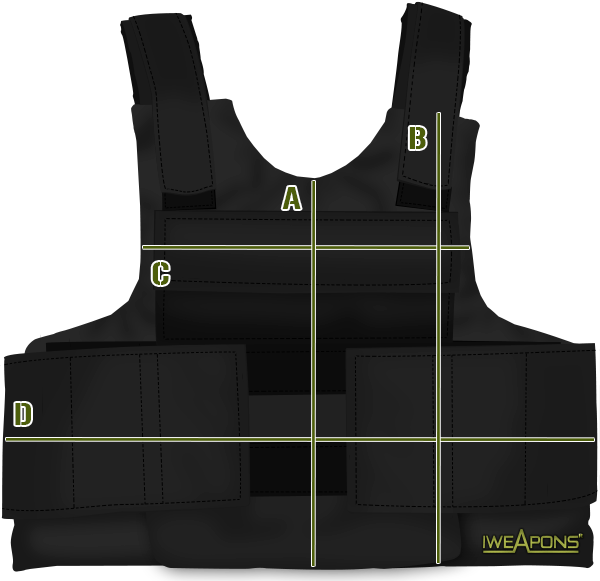 Sizes Available (for 4XL and larger contact us)

Small

Medium

Large

XL

2XL

3XL

4XL

Accuracy 10% for Standard Models (Other models 15%)

A: Height – Neck

37 cm

B: Height – Shoulder

43 cm

C: Width – Chest

35 cm

D: Width – Waist

44 cm

47 cm

50 cm

53 cm

56 cm

60 cm

64 cm

Weight (Standard Models)

Less than 3KG

3KG or more

Protection

III-A (3A)

Shipping

Free Worldwide Shipping (with Tracking Number)