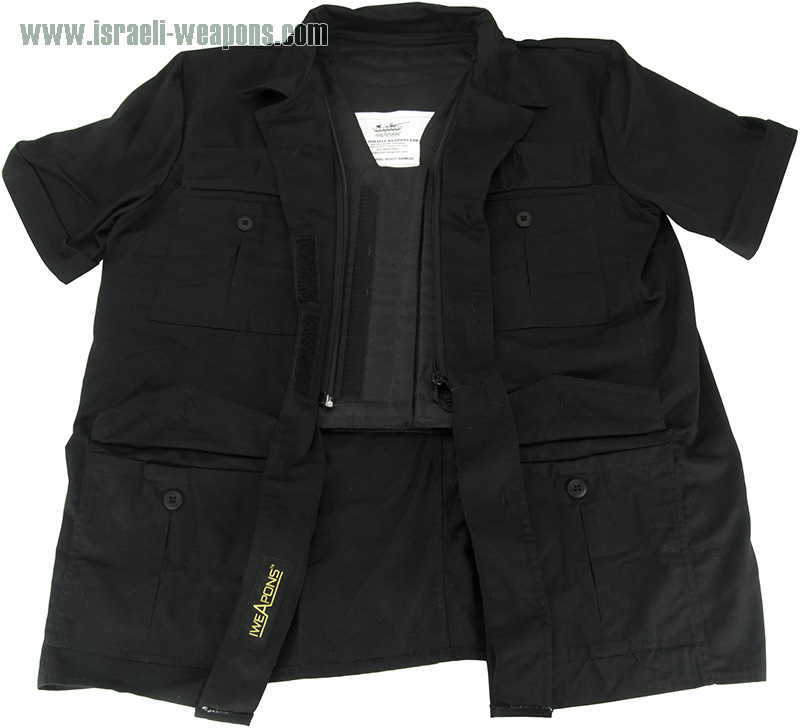 Our famous bodyguard bulletproof vest was developed for Israeli security forces as a tactical solution that provides protection and allows the user to keep his tactical capabilities even when using this external body armor.
This concealable vest in a sharp shirt style/jacket combo is a must-have for your protective needs, when you want to feel secure, and been able to act when needed. Looking good and staying safe can be an important part of various jobs. The neat lines of this jacket with short sleeves and a sharp collar style is an impressive design for undercover purposes. The unique tailoring of this jacket design is lightweight and hides the vest without bulky outlines and can be worn in combination with a jacket or coat for various weather conditions.
The Bodyguard jacket is a one-piece assembly that is secured with Velcro and a zipper to keep the vest uniform with the shirt, offering you optimal mobility in any situation. The bullet proof vest can be removed to allow cleaning and care of the jacket.
The style of this shirt and jacket is all business with the rolled cuffs on short sleeves and four button pockets. You can wear this stylish undercover bodyguard-style jacket with jeans or other pants, making this a very versatile piece of protective clothing. The variety of vest options can be used to customize your jacket to provide the exact amount of protection you require. Other vests can be used in combination with the bodyguard shirt styled jacket to add extra protection in extreme circumstances.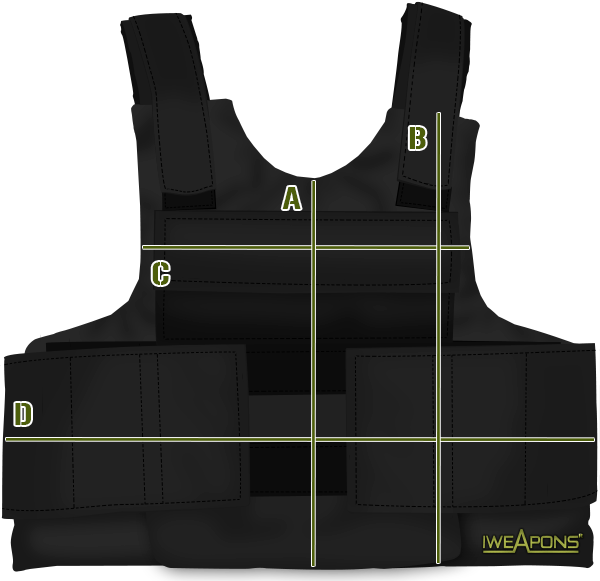 Sizes Available (for 4XL and larger contact us)

Small

Medium

Large

XL

2XL

3XL

4XL

Accuracy 10% for Standard Models (Other models 15%)

A: Height – Neck

37 cm

B: Height – Shoulder

43 cm

C: Width – Chest

35 cm

D: Width – Waist

44 cm

47 cm

50 cm

53 cm

56 cm

60 cm

64 cm

Weight (Standard Models)

Less than 3KG

3KG or more

Protection

III-A (3A)

Shipping

Free Worldwide Shipping (with Tracking Number)