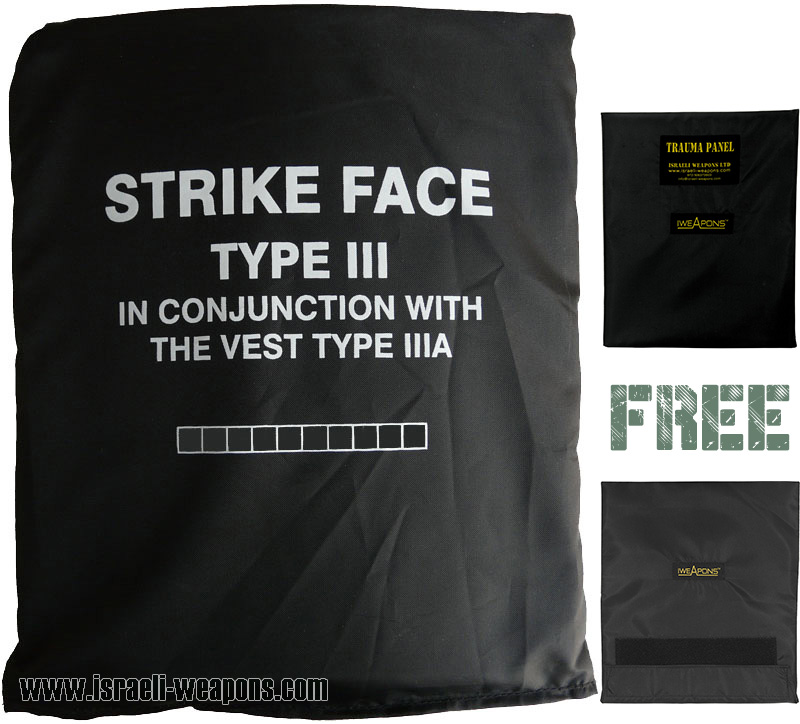 These armor plates are the best in body armor protect your back from debris and ballistics. Highly rated by the NIJ in standards and ballistic specifications, these plates are tested in the field and receive the best ratings with the most accuracy in the industry. When you strap on your protective gear, you have peace of mind in knowing that Israeli Weapons has got you covered with a quality and tested piece of body armor. When you are in the field you can rely on your body armor to keep you safe. This is a high-grade body armor and the lll rating also covers high-caliber weaponry and semi-automatic rounds such as those from an AK-47.
We also offer stand-alone plates work great and are very effective while the standard plates match the NIJ lll/3 vests and can be used in accordance with other pieces of body armor. We offer a superior plate in body armor needs. It deflects bullets and debris from causing bodily harm.
Other body armor plates are ceramic plates, ceramic plates are cheaper but they weight more than polyethylene hard armor plates.