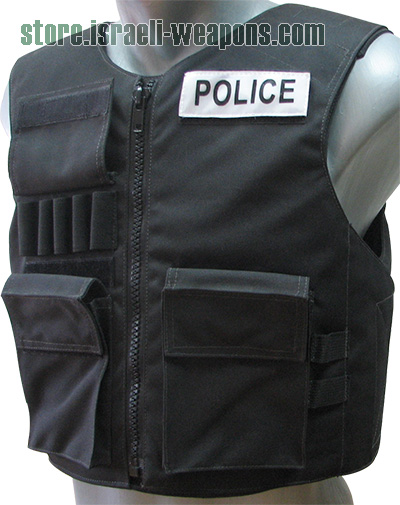 There are a lot of activities out there that involve a lot of gun fire. If you are involved in one or more of these, then one of the most important things to do is to invest in safety gear and body armor. One of the best among these is a UK police bulletproof vest manufactured by Hagor. This is due to the fact that it has been manufactured in such a manner that is aimed at not only providing you with protection but also ergonomics. It has a number of features that make it possible for you to enjoy these benefits.
Sturdy Construction
It is essential for any kind of body armor to have a sturdy construction. This is because that makes it possible to accommodate the paddings which protect the wearer against gun shots. This is what this UK police bullet proof vest affords you as it has been made to form a stable shield that would provide you with the highest level of protection. This stems from the fact that it has been manufactured by Hagor, which is an official supplier to the IDF. In addition to this, the vest has been tested and complies with all the safety standards. That is the reason why it has been granted an IIIA rating. This means that you can be assured of the highest level of security when you wear one of these.
Multiple Pockets
One of the greatest priorities for anyone who seeks to purchase body armor is the amount of storage space it would afford them. This vest caters for this need in entirety. This is due to the fact that it comes with a large number of pouches all over it. These are not only located on the front end but also on the sides. This means that with one of these, you have a large amount of space that you can use to store all kinds of equipment such as ammunition and medical supplies. This offers you a great amount of convenience as you do not have to carry any extra storage facilities. The multiple pockets and pouches also make the vest more visually appealing as they prevent it from looking too plain. It resembles a UK police vest, which is nothing but cool.
Convenient Closure System
One of the most important things on any kind of body armor is the type of closure system that it has. This due to the fact that it determines the level of convenience which it offers the wearer. This vest offers users a zipper closure system which is not only easy but also convenient to use. The zippers are quite easy to open and close and you do not have to spend too much time harnessing them. In addition to this, they are stable and do not slip once closed. Furthermore, these zippers are very durable since they do not lose their strength over time. Even if this happens, it is easy to replace them while maintaining the effectiveness of the vest.