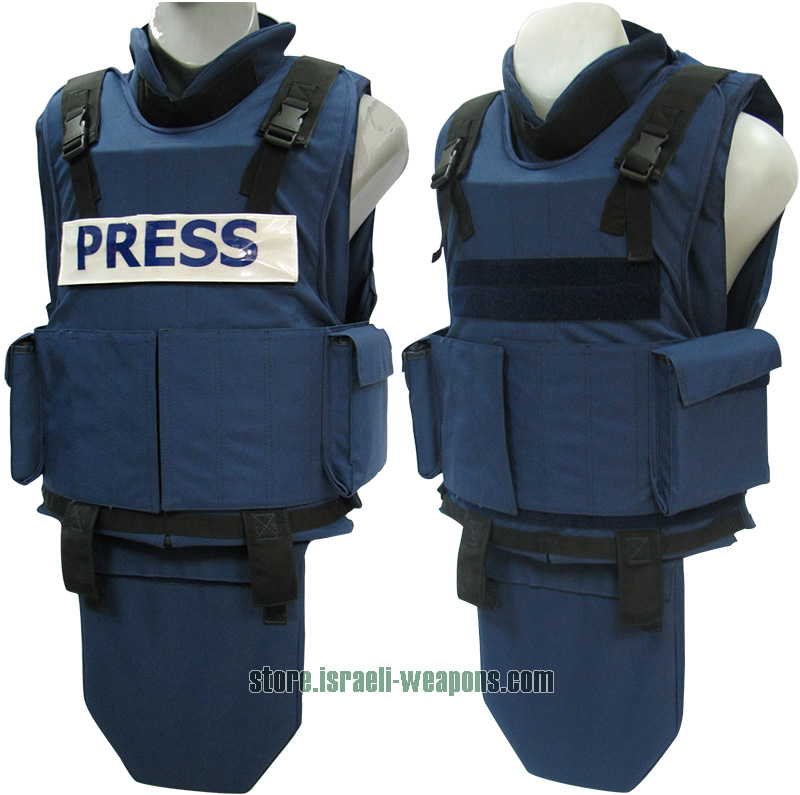 In whatever activity you are involved in, one of the things that you must never compromise on is your personal security. This is because if it is not put into consideration, you would be putting your life in harm's way. This is especially vital when you are involved in activities that involve the usage of guns and live ammunition. It is essential to make use of body armor that would protect you against gunshots. This is due to the fact such vests may arguably be the difference between going home safely. A TV press bulletproof vest gives you the ability to secure yourself due to the fact that it incorporates a number of features that are essential for keeping you safe.
Special Armor Plates Pockets
Press teams do not use these kinds of vest as body armor for no reason. One of the biggest drivers behind their popularity is the fact that they have special pockets that measure 25x30cm not only on the front but also at the back. You can add SAPI plates that have protection rating of III and IV may be inserted to provide you with protection against different kinds of firepower from either direction.
Neck Protection
The neck is one of the most delicate parts of the human body. Any injury that is experienced on it can prove fatal. That is why this kind of body armor vest is effective for protection against neck injuries. This is due to the fact that it has a neck protection padding that would secure you against any such occurrences. These have been made up to the highest level of quality, something that has resulted in the vest being provided with an IIIA rating.
Removable Groin Protection
For obvious reasons, one of the places you must protect at all times is your groin area.Hagor, one of the most reputable IDF suppliers has manufactured these vests with full knowledge of this fact. That is the reason why they come with removable groin protection paddings that would provide you with the essential protection. Since they can be removed, it is quite easy to move as all you have to do is remove them and then reassemble them when in the danger zone.
Pockets for Geear
These tv media vests come fitted with two roomy pockets, one on the right and the other on the left side. This makes it possible for the one wearing them to store a large quantity of supplies, ammunition and weapons without having to worry about space. This means that you have the advantage of not having to carry extra compartments along with you. In addition to these, the pockets are well-padded in a manner that protects all the contents that are held in them. This makes them not only great as part of the body armor but also an excellent option for carrying all kinds of objects.