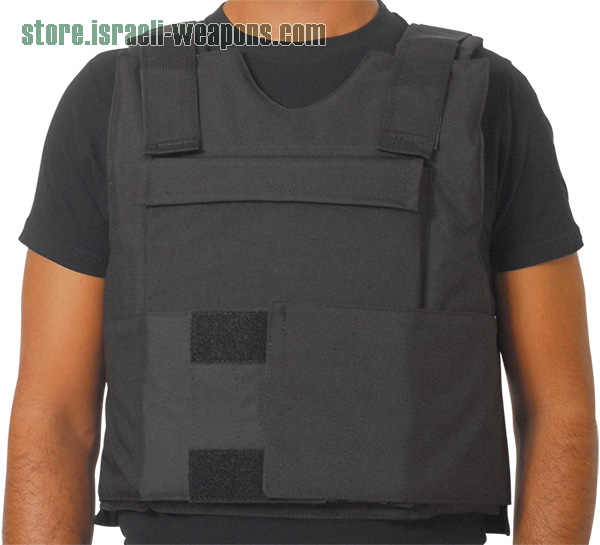 When you are coming in the line of fire, then one of your biggest priorities should be your security. This is due to the fact that if this is not done, it exposes you to the possibility of getting fatally shot or seriously injured. That is why it is important to invest in protective clothing that would protect you effectively. One of these is an external bullet proof vest. This protective clothe has a number of features that have been made to meet the highest standards with an aim of providing you with the ultimate protection.
Superior Manufacturing
This bullet proof vest has an IIIA rating, which means that it has been made with the highest level of sophistication to provide you with protection not only against bodily harm but also fatal shots. In addition to this, it has been made by Hagor, who are an IDF supplier. This gives you the ability to make use of a protective vest that has not only been made in Israel, but that is also made use of by the military itself. This means that in terms of protection, you are at per with the disciplined forces and as a result can be able to engage in activities that involve gun shots without risking your life.
Ability to Add Armor Plates
This vest has a number of special and external pockets that measure 25×30 cm not only on the front but also on the back. These pockets are especially suited for placing body armor plates and SAPI plates that have protection rating of III and IV. This gives you enhanced protection as they provide you with additional shielding against strong and firepower. This means that you can be able to face extreme gun power and suffer no injuries not only from the front but also on the back.
Wholesome Protection
Another thing that makes this vest a must-have is the fact that it has a length that stretches all over the torso. It runs from the neck up to the waist. This ensures that you are protected effectively in all the vital places. Furthermore, the ability to add extra hard armor plates in the mid-section offers you additional padding and protection for your most vital organs. With this in mind, you do not have to worry about falling victim to gun firefight. You can therefore enter a battle field confident that you are wholly protected by the best bulletproof vest.
Convenience
One of the things that has made this vest a favorite for many people is because it is one of the most convenient vests to put on. This is due to a number of reasons. One of this is the fact that it has Velcro harnesses on either shoulder. This makes it quite easy to put on and remove as all you have to do is open up these harnesses. Furthermore, the adjustable nature of these harnesses makes it possible for the vests to be worn easily regardless of the thickness of clothes you have underneath or the size of the wearer. The vest is also made using light-weight materials that make movement easy. You do not have to worry about your movement being hindered by a heavy vest.