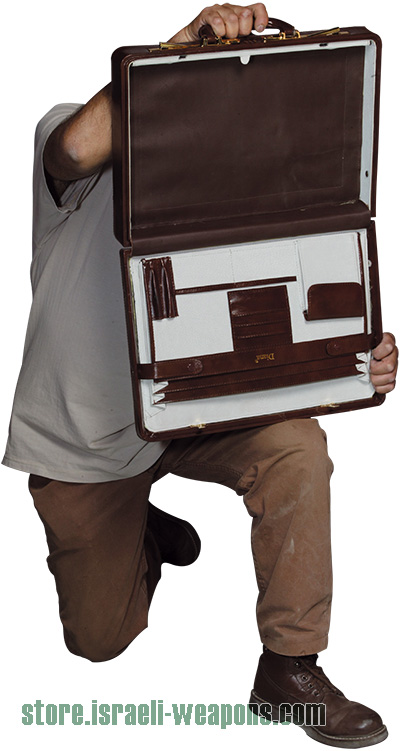 Bulletproof Leather Briefcase
When travelling, it is always to keep your guard on. This is because there is always danger lurking around the corner, especially for individuals who are involved in activities such as law enforcement and spying. Equally important is to protect any luggage that you may be carrying. However, juggling between these two might be tricky and you may end up exposing yourself to danger. That is why it is important to make use of a briefcase that would make it possible to achieve both effectively. That is where a bullet proof leather briefcase comes in. It is one of the most effective tools for doing this as well as body armor due to its many desirable attributes. Some of these are mentioned in this post.
Stylish Leather Casing
Leather is preferred by many people due to a number of reasons. One of these is the fact that it is one of the most durable natural materials. This means that by investing in a body armor briefcase made of leather, you would be purchasing something that would last you a long time. In addition to this, leather has an innate beauty that is incomparable to any other. Therefore, you would be carrying a briefcase that not only offers you and your luggage protection, but that is also visually appealing.
Concealable
When carrying this briefcase, you can be able to walk with the ultimate covertness within the general population. This is because the body armor is made in such a manner that it resembles other regular briefcases. This gives you the ability to undertake your operations and move without arousing any suspicion. This will enable you to keep secure as the more covert a mission is, the safer it is. That is why making use of one of these briefcases would be a good idea if one does not intend to blow their cover.
Bullet Proof Briefcase
By casual observation, one cannot discern that this briefcase is bullet proof or that it can act as body armor. And that is the intention. It affords you the ability to operate without raising any suspicion as the briefcase resembles any other. However, it has the capability of providing you as well as your luggage with ballistic protection. This means that regardless of the kind of mission you are undertaking, you can be able to effectively make use of them. Being an IDF supplier, Hagor has a lot of experience in producing such surfaces to the highest standard of quality. That is reflected in the fact that the briefcase has been provided with an IIIA rating as a mark of quality.
Large Space
One of the things that any person would be looking for in such a briefcase is one that has a large size. This is exactly what this briefcase offers you. It has a large number of internal compartments that you can make use of to carry a large amount of luggage. In addition to this, the fact that it has a great length when fully opened up means that you can be able to make use of it as a shield and bodyarmor for effective protection. This gives you benefits that would otherwise be unthinkable without such a brief case.