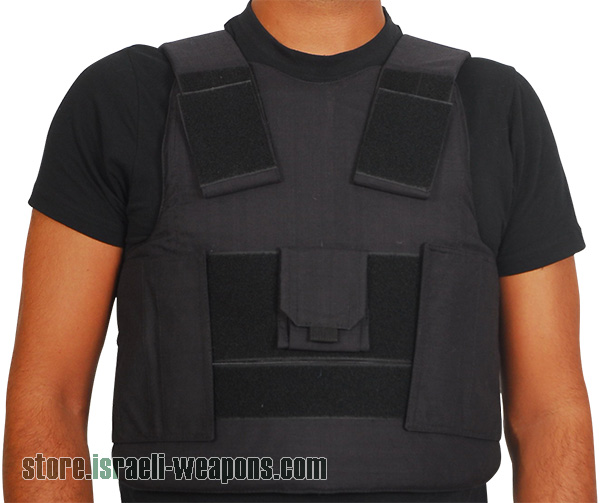 In life, there are things that you can afford to compromise on, such as the amount of sugar in your coffee. However, there are others which you cannot for they mean the difference between life and death such as your personal security. This is especially important for people who are involved in life threatening missions. If you are such an individual, there are plenty of reasons why you need to invest in a bulletproof vest. This is due to the fact that these kinds of body armor have a number of features that would guarantee your security.
Concealable Bulletproof Vest
When it comes to undercover operations, the less attention, you attract the better. However, this does not eliminate the danger that is associated with coming into close contact with enemies. That is the reason why putting on bullet proof vests is essential for any security officer that values their safety. This is due to the fact that these vests are hidden from view and no other person would be able to know that you are wearing one. This would allow you to proceed without detection.
Lightweight Vest
The common assumption is that a bullet proof vest has to be heavy. Nothing can be further from the truth, at least not with one of these bulletproof vests. The manufacturers have paid much attention its weight so as to keep it at a bare minimum. That means that you will not feel the burden of wearing one since it would not bog you down. This gives one the ability to move swiftly and efficiently.
Used Undercover
One cause for concern to many people intending to purchase concealed body armor is that they may end up allowing sweat to build up on the body. This is a worry you will not have when you use this bulletproof vest. It is made to not only provide the wearer with the ultimate protection but also the highest level of comfort. That is the reason why it is fitted with features that allow for complete aeration, which makes it possible for one to enjoy every moment they are wearing the bullet proof vests.
VIP Style Body Armor
Hagor is a big name in manufacturing of security apparel in Israel. That is the reason why they are one of the top suppliers to the IDF. This means that the level of work that is put into manufacturing products such as this bullet proof vest is nothing short of top class. All their vest provided with an IIIA ballistics rating. This means that if you get yourself one of these bulletproof vests, you would be guaranteed of a vest that will provide you with military grade level of protection and comfort. There is nothing as reassuring as a good quality bullet proof vest with IIIA protection, accorded the same level of protection as those who are involved in open combat.