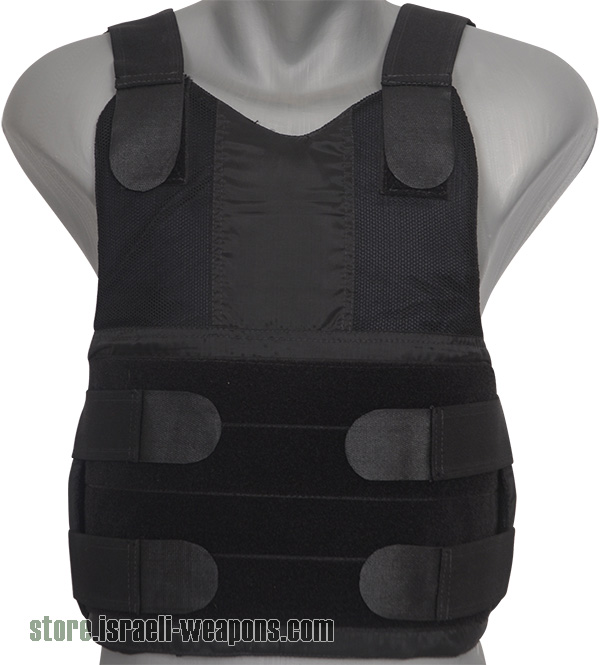 If you involved in security operations with risk to get shot, nothing should come ahead of your personal security. The unfortunate bit is that some factors are at times beyond your control and you might find yourself in a sticky situation. However, there are those that are in your hands and they could be the difference between a successful mission and you ending up in a morgue. One of the things that you can control is your protection courtesy of a bulletproof vest. If you are still in doubt why one is essential, then move on to the next section.
Concealable Bulletproof Vest
The success of a covert mission largely depends on your ability to operate without detection as well as to protect yourself. That is why these bulletproof vests are a good idea. They are made in a manner that is meant to mimic the features of regular vests as much as possible. Since they greatly succeed in this, the body armor is effective in providing you with covert protection. Your enemy would not be able to detect anything and therefore, would not get suspicious in any way.
Undercover Bulletproof Vest
If a bullet proof vest is to perform its function appropriately, then it should be able to fit the wearer well. This is due to the fact that if this does not happen, it would bulge from the sides and make others aware of your body armor. That is the reason why this type of body armor is a must have for any security operative. They have been made to suit all kinds of wearers, regardless of their build or height. They are tailored in such a manner that they can be able to grab closely onto their body and be used under clothes and preventing any detection while providing you with protection.
Black Bulletproof Vest
Whenever the name Hagor is mentioned in bulletproof clothing, this reflects the trust many people have in not only their bullet proof vests but also other products. This trust is manifested in the fact that it is an official supplier for the IDF. This is not merely by chance but by sheer innovation and meticulousness in the manner in which these black bulletproof vest are made in Israel. A lot of attention is paid at both the design and production levels so as to provide buyers with a product that provides them with the best service. This trust is stamped by the mark of approval that can only come through an IIIA rating.
Concealed and Comfortable
A bullet proof vest is not only meant to be for protective purposes. It is also supposed to provide the one wearing it with a high level of comfort. That is exactly what this bullet proof vest does. It has been made to achieve this in a number of ways. One of these is the fact that it is made using materials that are light in weight. This means that it is not a burden and you cab be able to move easily whilst wearing one. Furthermore, these bullet proof vests allow air to flow easily between them and the body therefore preventing the uncomfortable accumulation of sweat.