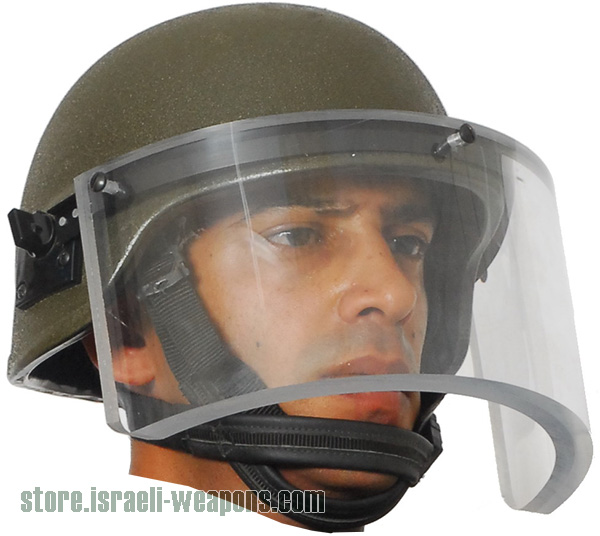 For individuals who are involved in high risk activities that involve gunfire, it is important to acquire a ballistic helmet that can provide the highest level of protection as IIIA. That is the reason why the bulletproof ballistic helmet is one of the best products that one can acquire for their personal security. It is manufactured with a number of features that make it the perfect option for a safety-conscious individual.
Ballistic Visor
Protecting your head is nothing without doing the same for your face. In recognition of this, included in the helmet is one of the most important features in a protective gear: a ballistic visor. This visor is essential due to the fact that it provides the wearer with protection against not only bullets but also shrapnel, stones and any other weapon that may be directed at it.
It is made of a thick multi-layered protective glass that is not only stable but also allows the wearer to view through easily since it is transparent. Another thing that makes this visor such a great feature of this bulletproof ballistic helmet is the fact that it stretches all across the face and curves inwards to provide side protection. This means that it provides protection against side attacks such as on the ears.
Bulletproof Material
Military helmets come with IIIA ballistic protection. This means that you can be able to immerse yourself in dangerous activities without having to worry about getting shot in the head. Since it offers ballistic protection, this helmet can be able to withstand all kinds of gunshots strong or numerous they are.
Internal Padding
Putting on a bulletproof ballistic helmet does not have to be an uncomfortable experience, at least not with this one. The helmet has been fitted with one of the best internal paddings on the market today. This is meant to provide the wearer with a comfortable surface. Furthermore, this padding offers additional protection by absorbing the force exerted by blunt objects.
Adjustable Strap
In manufacturing this helmet, one of the considerations that were made is that not all people have the same shape not only of the face but the entire head too. That is why the bulletproof ballistic helmet features an adjustable strap. This is essential for fastening the helmet and ensuring that it does not fall off. More importantly, it enables the helmet to be worn by all kinds of people comfortably.
High Quality Manufacturing
Being an official IDF supplier, Hagor has made a name for itself as one of the best manufacturers of security apparel in Israel. That is the reason all their products, including this bulletproof ballistic helmet have been provided with an IIIA rating. This means that the products have conformed to the strict quality standards to provide you with the highest level of protection.