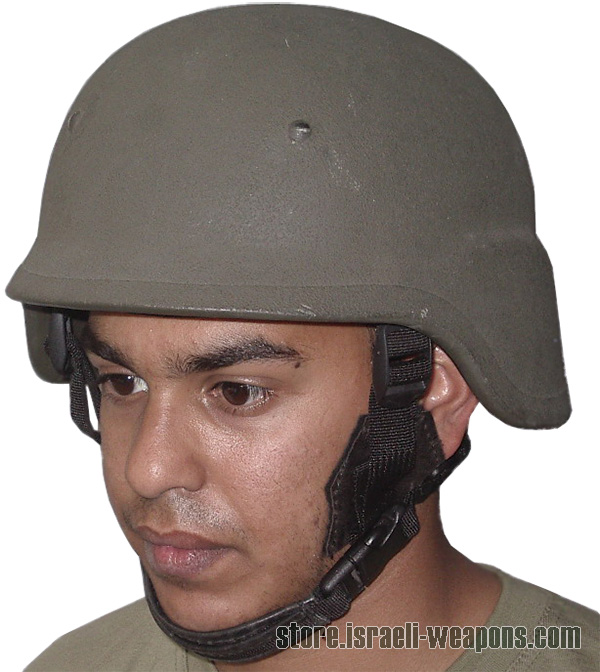 It comes as a no-brainer that one should use high quality body armor gear to prevent being shot. One of the most essential among these is a ballistic helmet such as this bullet proof military helmet. This is for no other reason, but the fact that it is made to include features that would provide you with the ultimate protection.
Bullet Proof Surface
This bullet proof military helmet has been primarily manufactured to provide the wearer with protection against bullets. Its entire surface has been made using bulletproof material. This means that in whichever situation you may be, this helmet would be able to provide you with the kind of protection you need to complete your mission without ending up in an ICU or worse.
Ballistic Protection
Often, the most danger in activities involving gunfire is not from the bullets themselves but from blunt objects that may be flying towards a person. These exert a large force and may cause serious injury or even death upon impact. That is the reason why helmets such as this bullet proof military helmet come in handy for such a situation. It is made using materials that provide the wearer with protection against such ballistic attacks. With this in mind, you can be able to undertake such activities without fearing of getting into harm's way.
Strong Straps
One thing about bulletproof helmets is that they have to stick onto the wearer's head at all times, regardless of the situation they are in. That is the reason why this helmet comes with a pair of strong straps, each on either side. Using this, the one can be able to make the helmet stable on their head. In addition to being strong, the straps are also adjustable. This means that they allow for the helmet to be worn by people with different head sizes and shapes very comfortably. Finally, these straps are reinforced by three puddings, with one on the chin and the rest on the cheeks. These not only provide additional reinforcement, but also make the helmet more comfortable to wear as they prevent abrasion.
Military Level Manufacturing
As the name suggests, this bullet proof military helmet has been manufactured to meet the standards that are required in the military. This is no surprise given that it has been manufactured in Israel by Hagor, which is an official supplier to the IDF. In accordance with this, the helmet, as with all other Hagor products, has been provided with an IIIA rating. This means that in purchasing such a helmet, you would be providing yourself with one of the best protective gears on the market today.