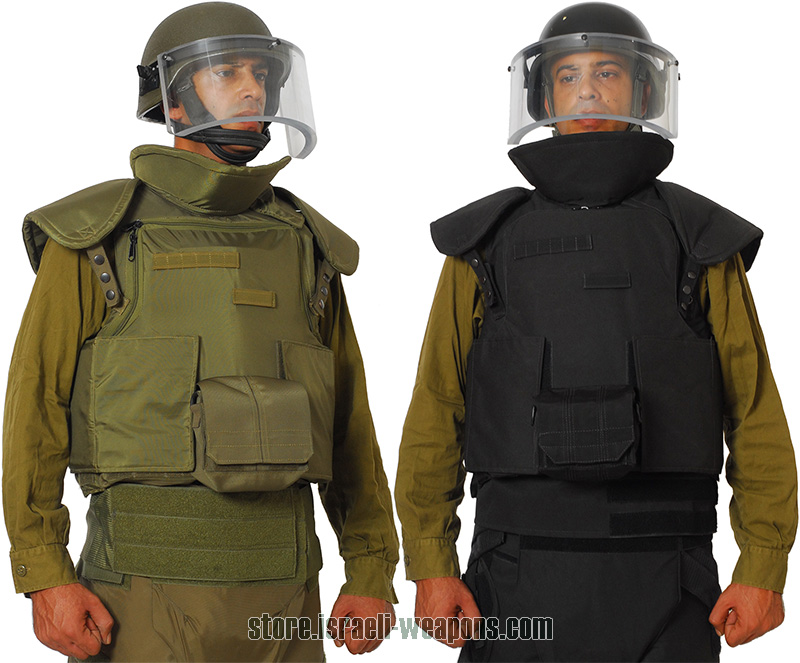 For people who work in mine detection and clearing explosives, needed full body protection from ballistic boots to full helmet and ballistic face cover. For the highest level of protection, a full body armor suit is necessary. It is tailored to withstand external forces, making it able to offer the highest level of protection to its users. It is being used in a variety of applications, with one of the most popular being in the explosives and mines unit of the IDF as in the police in clearing explosives or unidentified object (suspected left by terrorists). People who use these full body armor suits have high demand for protection, which makes it critical to choose only nothing but the best. While there are many options that are available in the market, it is important to take into account the fact that they are not all created the same.
Finding the Best Full Body Armor Suit
When trying to find the best full-body armor suit that is available in the market, there are several factors that should be taken into account. Deciding on the basis of price alone should never be done. While it is tempting to choose one that is the cheapest option, this can lead into compensating quality. Before arriving at a decision, it is important to consult with what others have to say. Reading online reviews, for instance, will make it easier to differentiate the choices that are available.
It is also important to consider the level of comfort that is provided by the vest. It should be made from materials that will make one feel comfortable, and it should also have the right fit. Having the wrong size can make the wearer feel irritable.
More than comfort, a full bulletproof suit must be able to provide the highest level of protection to the user. It should have been tested carefully before being released in the market to prove its ability to conform to the highest standards. However, it is also important to note that with a higher level of protection, it uses tougher materials, and hence, mobility can be affected in ways more than one.
The Future of Full Body Armor Suit
While many of the full body armor suits available in the market today are known for offering protection, in the future, it is expected that more innovations will be available and will make these suits better. Iron Man serves as the inspiration for creating tougher suits, which are meant to merge humans with machines. With such, it is very easy to imagine how protective the suit can prove to be. In addition, it is also anticipated that the future full body armor suit will be tougher but without providing limitations in terms of mobility and comfort.
One of the latest full body armor suits being developed today is not made from a rigid substance like Kevlar, but from a highly innovative fluid that becomes more viscous when a force hits the surface. This liquid body armor is believed to be one of the things that will define the future of a full body armor suit.