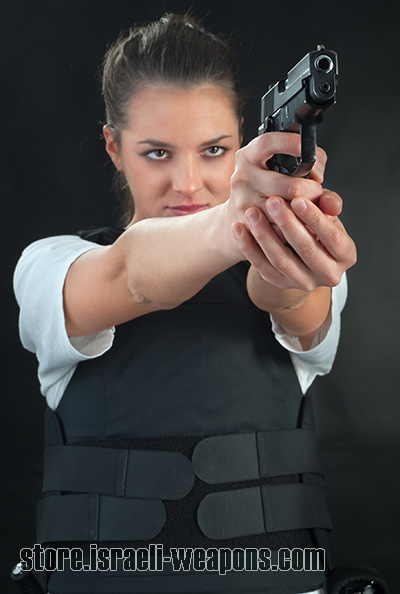 In the early days, body armors use to consist of hard armors that are made of barks of different animal's and tree skin. Later, it became improved to metals and ceramic plates in order to provide more safety and protection. However, these materials are heavy and bulky, thus limiting the wearer's mobility. A breakthrough came in the 60's, The new discovery of Kevlar quickly transformed these heavy materials to lightweight. Body armor now consists of high resistant fabrics which are not only comfortable but lightweight. However, with today's products, you can now utilize a concealed body armor. For the fact that the concealed body Armor is to be worn at all times, especially if you're a law enforcer or a policeman, your comfortability should be your utmost concern.
Comfortable Concealed Body Armor
Your Concealable Body Armor should be custom fitted or custom. It's advisable to customize your body armour. Your measurements will be taken so as to produce a concealable body armor that is going to be a perfect fit for your body size, in order for it to be more comfortable for you. However, if this isn't possible, you will have to pick from the already made body armor products available, then you can have it custom fitted the way you want. Go to the manufacturer directly or to the local distributor in your vicinity and have it fitted to your taste. A Proper fit is very important to enhance your concealability and your comfortability.
Inspect the straps of the concealable body armor. It needs to be adjustable. Moreover, it needs to be sewn properly and also attached to the carrier. The straps of your concealed body armor must allow flexibility and mobility.
Your Body Armor carrier should be made of high quality cloth to make you comfortable whenever you are wearing them. You can select between a cloth or nylon depending on your needs.
Keep in mind the following factors before purchasing concealed body armor
Straps: Inspect the straps to confirm the flexibility and if they can be adjusted. They should be safe enough in that they are not too tight or loose for you. It is important so as to get a size that suits you.
Body Armor Carriers: Most carriers are designed with cloth or nylon. The protective armor package contains a carrier. The carrier ensures that the panel is in its right position giving you maximum protection. Ensure that you choose one that fits you and you feel comfortable when wearing.
Labeling: The concealed body armors should be labelled properly. It should clearly indicate the model, size, rated protection, lot number, manufacturer as well as the date it was manufactured. The availability of a correct label proves that it was made with quality and was tested by the manufacturer.
If you wish to learn more about this gear, search the bullet proof gear and research on the ones available in the market and will suit you. Get utmost safety with the concealed Body Armor.