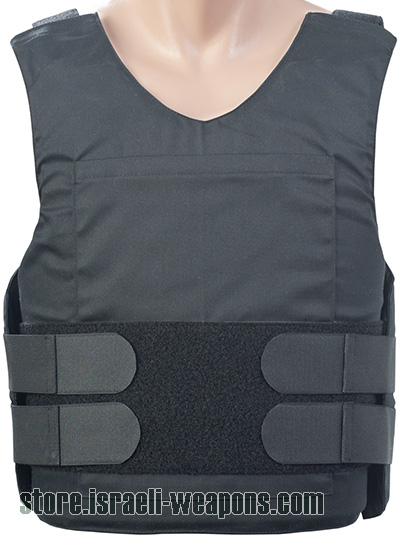 Regardless if you work for a private security company or in law enforcement, avoiding person injury from being shot is paramount. You must feel safe and secure so that you can complete the tasks of your job. Providing protective services and law enforcement are dangerous jobs, one way to feel a bit safer is by wearing a bullet proof vest. A high quality vest can reduce the risk of injury if you are shot by a bullet.
IIA Rated Bulletproof Vest
Type IIA/2A rated body armor, as rated by the National Institute of Justice (NIJ), is considered to be adequate for protecting police officers and other such guards who may be in harm's way. This level of vest offers protection equal to that of type I1 vest as well as also providing protection from:
9mm – Full metal jacketed round-nose 9mm bullets, minimum velocity of 1090 feet/second and mass of 124gr.
.40 – Full metal jacket .40 S&W bullets, minimum velocity of 1025 feet/second and mass of 180 gr.
Considering this information as you purchase body armor will help you to make a wise decision and be better outfitted with protective gear for all situations that may arise. Bullet proof vest may be conveniently purchased online. When you choose to purchase a body armor product consider the following details:
Store Return Policy – because you are buying the vest sight-unseen, you may discover after purchase that the vest does not fit you correctly or you are not pleased with it. Ensure that the company you are buying from has a return policy of at least 14 days.
NIJ Label – each bullet proof vest should have a tag in it that clearly shows the rating of the vest, in addition to the lot number, the date of issue and other care instructions. If the body armor that you have bought does not show this information, you should return right away.
Online Seller – a great way to have a positive body armor purchase is to find a dependable company that others have bought from before. You can check out blogs and body armor review sites were actual people who have bought armor discuss their experience with particular companies. You can also ask co-workers about which body armor products worked best for them.
Choosing the proper rating of vest and buying from a reliable company will help to make your buying experience smoother.