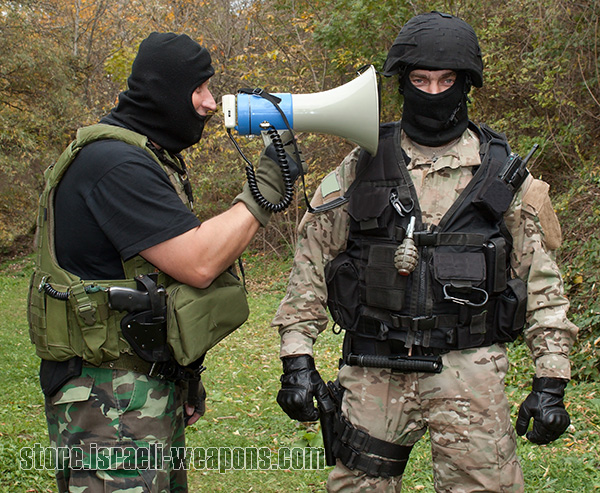 What are bullet proof vests used for?
Bullet proof vests are a form of protective body armor that has the purpose of safeguarding the wearer from the dangers of bullets and other combat risks. Most often used by law enforcement and the military, body armor defends your body from the incursion of bullets, shrapnel, and sharp objects.
What materials are bullet proof products made from?
The two most prevalent bullet proof materials used are called Spectra and Kevlar. Spectra products are made by the layering of fibers beside one another and affixing them together by a bonding resin. In contrast, Kevlar fibers are first made into a Kevlar yarn that is later spun into a cloth that is used to make vests. Not all bullet proof vests are created equal. There are many different rating levels of protection based on the manufacturing process used and material composition. The rating scale runs from level 1-4 (I-IV). Of course, the higher the rating level the more protection that the vest offers those who wear it.
Is there an official testing and rating process?
Yes, when a company designs a new bullet proof vest it must go through rigorous testing before it is allowed to be sold to consumers. The manufacturer has to ensure that the newly designed vest meets the required safety standards enforced by the National Institute of Justice. When the new vest design has been approved, it is registered and certified for manufacture and production.
How do I know that a particular bullet proof vest is genuine?
If you would like to check to see if a particular vest is authentic, then you should verify the following information is clearly listed on the inner product label:
Size
Model
Manufacturer
NIJ rating
Issue date
If your vest is rated at levels 1-3A (I-IIIA), then it should also include a disclaimer reading that it will not protect the wearer from rifle fire or from sharp object puncture. If you find that this label is not present, then you should contact ther store.
Can my bullet proof vests be easily concealed?
Quite a few bullet proof vest makers have lines of vests that are concealable. Such vests and bulletproof jackets are may be worn by persons and no one will be the wiser that they are actually wearing a vest. They can feel confident that they are well protected from bodily harm from all sorts of small arms fire.